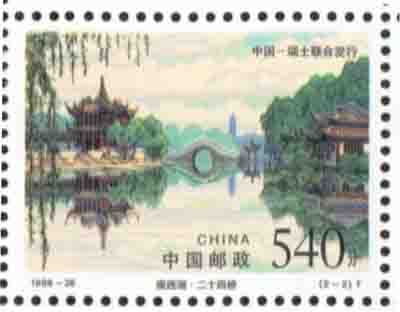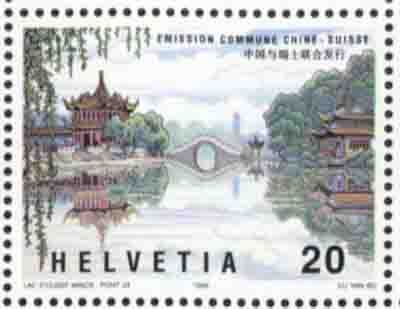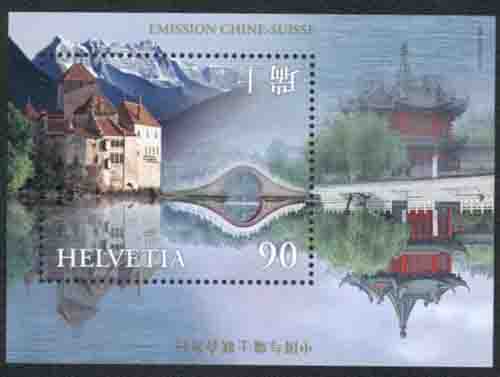 Above: China and Switzerland joint issued stamps and Switzerland issued a souvenir sheet (original 96x70mm)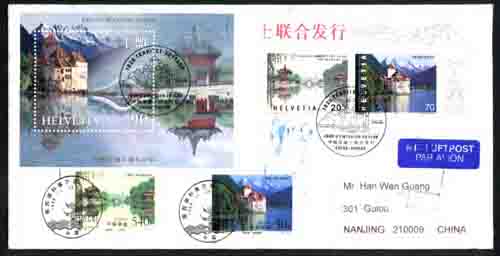 :
Above: A first day entiire cover with these stamps and souvenir sheet sent by German friend Chilian to me
In order to make good use of this opportunity maybe not occur even in a hundred years to get the signature of the head of state of Switzerland, I began looking for information about the head of the swiss before two months. To confirm this information, I wrote a letter to the Swiss
embassy
in China and ask their help. The Swiss embassy is responsible, I received their reply on the five day before the stamp issue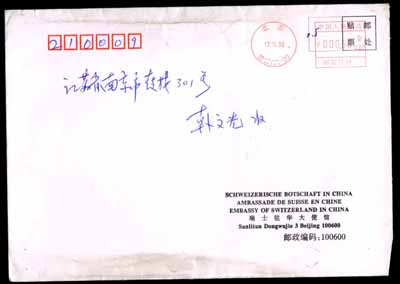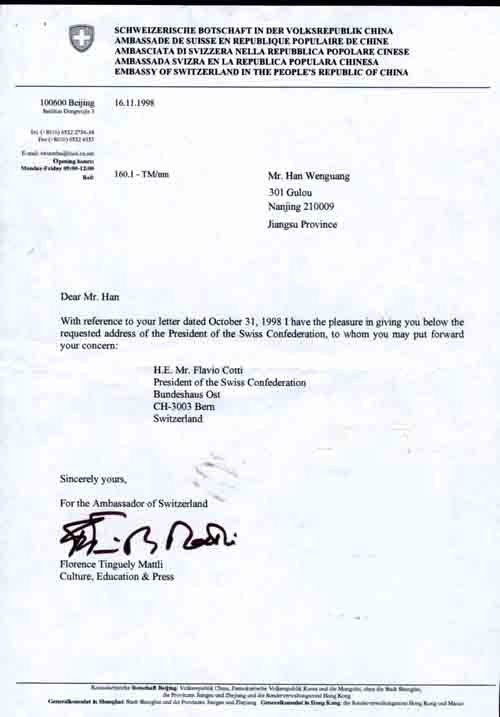 Under the guidance of the Respectable Mr.Mattli, I am full of confidence. After a lot of effort to prepare,I mailed my postcard for signature on the November 25,1998.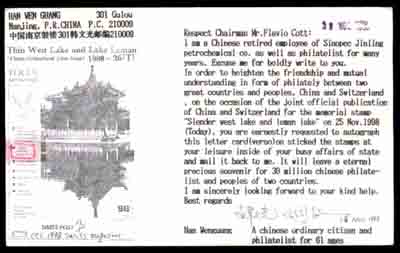 in 1998, it seemed that lucky God had been with me, and soon, in December 8th, I received an big envelope from the Swiss Federal Ministry of foreign affairs. After opening, I see that the postcard autographed by the chairman Flavio Cotti, and a photo with eight people (Federal Council), a notepaper of federal Department of Foreign Affairs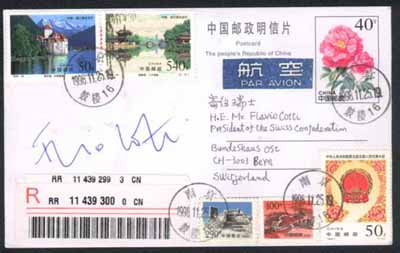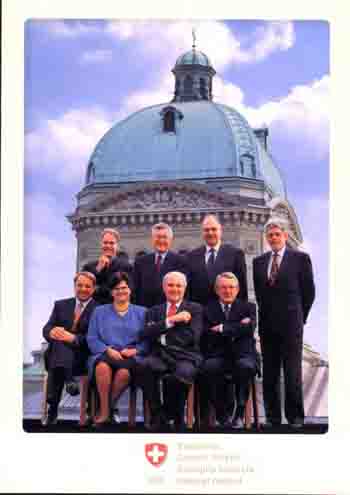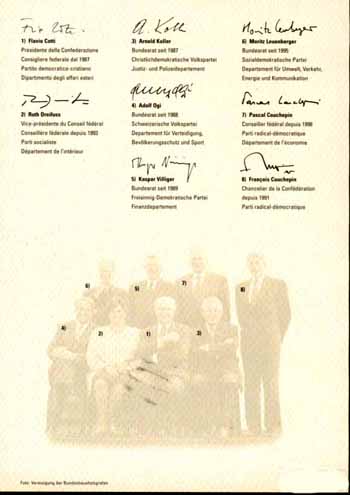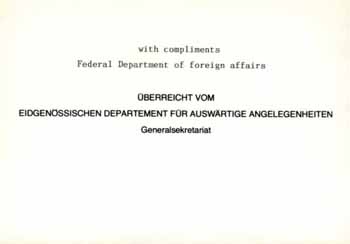 Except for the president Flavio Cotti's precious signature, I think another precious record is the four postmarks on the postcard, they write down that day: november 25,1998-first day when sino-Swiss join issue stamps. Such a first day postcard with another state head's autograph and ralated stamps and clear postmark, even if it not is unique in the world, it is also extremely rare philatelic item.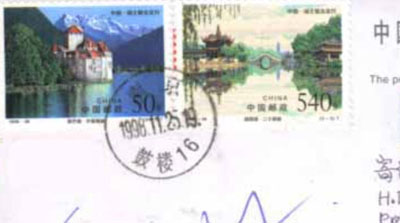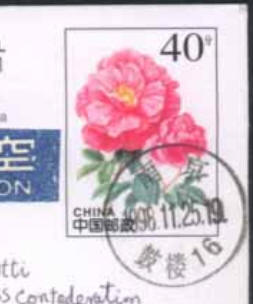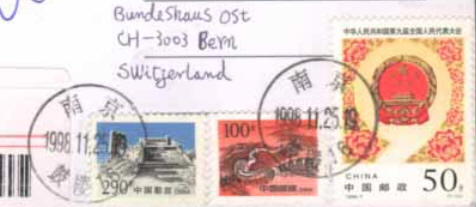 In the reply of more than thirty heads of state received by me, Switzerland's reply should be said to be an admire. First the reply is very fast, from the mailing to reply only 13 days. Second the reply contents is very complete: postcard with signature, a short note, photo with signature...Reflects the Swiss National mature protocol system and perfect communication culture. This set of philatelic item is not only precious for philately, and also is very precious for a national protocol system.
I sincerely wish the Swiss people maintain peace and prosperity, and wish the friendship between the two peoples forever!
****************************************************
The seller will provide a full set of list and high definition photos to the buyer. The buyer can return if found inconsistent with the photos, and the philatelic items no any damage, within a week in receives the philatelic items.
January 2016